Impact Startup Fest @HagueInnovators #ImpactSF17 @startupfesteu
The city of The Hague will host the 2nd Impact Startup Fest edition on the 25th & 26th of September, as part of Startup Fest Europe. This Impact vertical will focus entirely on impact start-ups and scale-ups working on innovations that tackle social & global challenges. Impact Startup Fest brings together an international network of founders, investors, business leaders and developers around doing business & doing good.

Login with your Email you used when registering for Impact Startup Fest @HagueInnovators #ImpactSF17 @startupfesteu


Act fast, the earlier you request a seat the greater your chances of being seated


Go to your session and meet the others

Country

Job title
Digital Strategy Manager
About me
20+ years relevant work experience. Collaborate with Consultants, Ministries, StarUps, Enterprises and Publishing Education Leaders to support them as they implement major learning and technology programs in the drive for anywhere anytime learning transformation. This includes – strategic planning, analytics and policy creation, envisioning capacity building workshops, internationalisation, content marketing, sharing of best practices and innovations around the world, and alignment of people and solutions to solve strategic issues.
01. Ana Isabel Calvo
Host:
Ana Isabel Calvo
25-09-2017 17:15 - 19:15
Available meetings: 2
Requested meetings: 0
Request meeting
Country

Company
StormDelta Group B.V.
Interests
Technology & Innovation
03. StormDelta Group B.V.
Host:
Brian Gharibaan
25-09-2017 17:15 - 19:15
Available meetings: 5
Requested meetings: 5
Request meeting
Country

Company
Africa Tech Ventures
Job title
Managing Partner
04. Africa Tech Ventures
Host:
Eline Blaauboer
25-09-2017 17:15 - 19:15
Available meetings: 1
Requested meetings: 0
Request meeting
Country

06. Zwaja BV
Host:
Jaap Van der Zwan
25-09-2017 17:15 - 19:15
Available meetings: 1
Requested meetings: 1
Request meeting
Country

Company
Strategic Communications
07. Strategic Communications
Host:
Jason Mr Saywood
25-09-2017 17:15 - 19:15
Available meetings: 5
Requested meetings: 0
Request meeting
Country
Job title
Investment Manager
Interests
emerging markets, health (care), education, technology
08. Fondo Alerce VC
Host:
Katarzyna Rabczuk
25-09-2017 17:15 - 19:15
Available meetings: 1
Requested meetings: 0
Request meeting
Country
Job title
Investment manager
Interests
impact: food, water, energy, waste
12. ifund
Host:
Stefan van Eijk
25-09-2017 17:15 - 19:15
Available meetings: 1
Requested meetings: 5
Request meeting
Country

Job title
Managing Director
About me
Stefanie is Managing Director of BeKo Consulting. She supports (inter-)nationally operating companies, trade organizations and educational institutions with their business development, marketing strategies and investment requirements, enabling them to expand into new industries and countries. Stefanie has more than 20 years of experience working with international companies like Gerber Technology, McAfee and Symantec. She held positions such as Director Sales, Service and Regional Vice President Commercial Operations EMEA within (cyber security) software and technology companies targeting a variety of industries such as fashion, furniture, composite, automotive, aerospace. Stefanie is also a mentor of international Startups in The Netherlands and abroad. She is building bridges between business needs, technology and employees with an eye for quality, sustainability and diversity. She is an emphatic leader with a holistic, multi-dimensional approach, living social responsibility, engaging among others in volun
13. BeKo Consulting
Host:
Stefanie Bertram
25-09-2017 17:15 - 19:15
Available meetings: 2
Requested meetings: 0
Request meeting
Country

14. Steve Ellis
Host:
Steve Ellis
25-09-2017 17:15 - 19:15
Available meetings: 3
Requested meetings: 0
Request meeting
Country
Company
InnovationQuarter
Job title
Investment Manager
19. InnovationQuarter
Host:
Damien van der Bijl
25-09-2017 17:15 - 19:15
Available meetings: 3
Requested meetings: 1
Request meeting
Country
24. UNIIQ
Host:
Liduina Hammer
25-09-2017 17:15 - 19:15
Available meetings: 2
Requested meetings: 0
Request meeting
Country

28. RVO
Host:
Joost Staffhorst
25-09-2017 17:15 - 19:15
Available meetings: 4
Requested meetings: 0
Request meeting
Country
Interests
het versnellen van de groei van impactvolle scale-ups
30. NLimpact
Host:
Saja Chander
25-09-2017 17:15 - 19:15
Available meetings: 1
Requested meetings: 1
Request meeting
Country
Company
DOEN Participaties
Job title
Investment Analyst
02. DOEN Participaties
Host:
Beau-Anne Chilla
25-09-2017 17:15 - 19:15
FULL
Country
10. impact investor
Host:
Philipp Haydn
25-09-2017 17:15 - 19:15
FULL
Country

Job title
Investment Analyst
15. pymwymic
Host:
Steven Luna
25-09-2017 17:15 - 19:15
FULL
Country
Company
VOC Capital Partners
Job title
Investment Manager
16. VOC Capital Partners
Host:
B. Risberg
25-09-2017 17:15 - 19:15
FULL
Country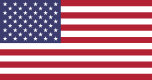 Job title
Chief Partnerships Officer
17. Acumen
Host:
Yasmina Zaidman
25-09-2017 17:15 - 19:15
FULL
Country
Job title
Investment Manager
21. UNIIQ
Host:
Hans Dreijklufft
25-09-2017 17:15 - 19:15
FULL